Tablet PC's are ruling the PC world these days and created a trend in the processor world. For its portability and dominating performance, people adopted it as the best gismo to put up with work. These are actually within your means.  Here is list of the most affordable tablet PC's: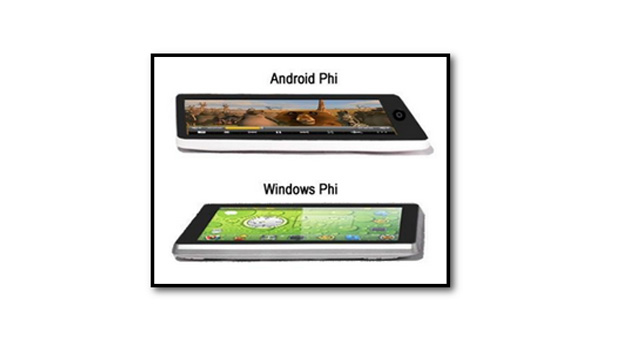 Reliance 3G Tab

:  Reliance group has recently entered the tablet computer sector by launching the Android OS based Reliance 3G tab. It's a  third generation tablet featuring a 7-inch touch screen engrained with Android 2.3 (Ginger Bread) operating system. It holds a capacity of 512MB RAM and a micro SD which supports up to 32GB. It costs $241.78.

Infibeam Phi

:  It comes in two versions namely android and windows. Android accounts a 7-inch TFT display of resolution 800 x 480 pixels with 600MHz ARM9 processor. It has 2 mini USB ports, 256MB RAM and an 8GB in-built memory that is expandable up to 32GB thru micro SD card. The Li-ion battery is an en suite proving an extended backup of 9 hours for music & audio-visual playback with a recharge for 3 hours. It's priced $278.98.

Beetel Magiq

:  It's a low cost Android tablet launched by 'Bharti Enterprises Group Company' in India. It's a 7-inch tab pricing $185.98 that runs on Froyo (android 2.2). The resolution of the screen is 480 x 800 pixels with a 2 megapixel cam. It's powered with 1 GHz processor and an 8GB in-house storage which can be expanded up to 24GB via 16GB micro SD card. It supports Bluetooth receiver to attend phone calls.

HCL's 3 Android Tablets

:  HCL also stepped into the tablet world by launching 'My Edu Tab HE ', 'Me Tabb U1' and 'My Edu Tab K12' in the market for equitable rates of $148.78, $213.88 and $185.99. My Edu Tab K12 and My Edu Tab HE are designed for students and are preloaded with educational contents like puzzles, practice papers & solved examples for competitive exams, NCERT subjects and other informative & interactive topics to keep the learners engaged and updated with latest technology. All these tabs constitute 7-inched capacitive display powered with 1 GHz processor and devise 512MB of RAM, 4GB of internal memory storage that is expandable. It supports Wi-Fi, Bluetooth and 3G networks.
Apart from the above listed tab computer's there are several other latest tablet computers like 'Micromax Funbook', 'Spice Mi-720', 'Binatone HomeSurf705', 'Creative Ziio tablets' and so forth to serve your need. These are encumbered with interesting apps and devastating technicalities. On knowing the ideal perceptions, one can't control their desire to abstain the tab processer's. You can buy them online or in any PC stores sponsoring the amount from your savings or same day cash loans which assist instant cash. However, a tablet PC replaces a desktop or laptop from the burden of manageability as these are very compact to carry and ensures the same work a personal computer executes. So, choose the tab PC that best suits your lifestyle and range.